"One of Ireland's best emerging DIY creators" - Cobra Promotions
Rex Arcum is a fully independent Rap Rock artist from Cork, Ireland. Thriving on creating bold, genre defiant music with the sole purpose of converting negativity and mental struggles into something positive for both himself and his listeners. With the release of his debut album Origins in 2022, Rex Arcum started to turn heads and bring together fans of rap/hip-hop and rock/metal throughout Ireland, the U.K. and beyond. Rex Arcum's music fits perfectly in the libraries of fans of acts like Linkin Park, Grandson and Zero 9:36. 
< DISCO - CLEAN MIXES & INSTRUMENTALS FOR SYNC LICENSING >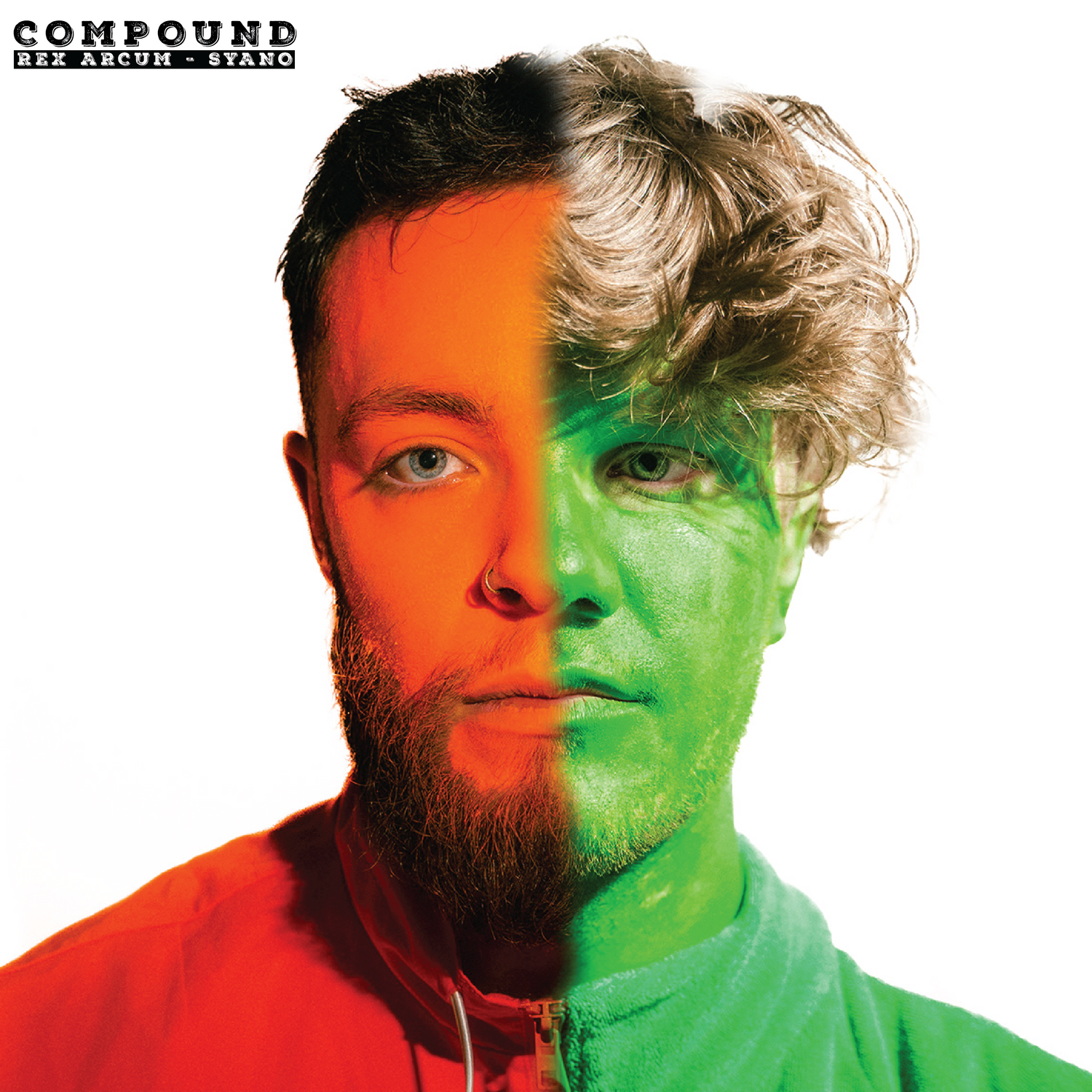 Newest Release
 After setting Ireland's underground alight with their eclectic fusion of hip-hop and rock, Cork's Rex Arcum and Syano release their joint effort EP "COMPOUND" on June 2nd. Having been featured on Spotify's Misfits 2.0, RTÉ and Nialler 9 with the EP's lead single "LOTTO BOY", the pair of rising artists are certainly ones to watch from the Emerald Isle.
COMPOUND by Rex Arcum & Syano is out now!
COMPOUND EPK
Highlights
 - SPOTIFY EDITORIAL PLAYLISTS - 
Rex Arcum has had numerous placements on Misfits 2.0, New Music Friday U.K., Shockwave, An Alternative Future and Alternative Ireland.
- GOLDEN PLEC FEATURE - 
Rex Arcum has been featured on Golden Plec's "Irish Songs You Need To Hear This Week".
- NIALLER 9 FEATURE - 
Rex Arcum's single "LOTTO BOY" was featured on Nialler 9's "Irish songs you need to hear this week".
-  Radio Play - 
Rex Arcum's single "LOTTO BOY" received major airplay on Cork's RedFM, Dublin's Near FM and over 120 international radio stations.
 - ALBUM - 
Rex Arcum's debut album Origins received over 150,000 streams within 12 months.
- Web 3 - 
Sold over 200 music NFT's on the Tezos Blockchain in early 2022.
- SHOWS -
Rex Arcum began performing live in 2022 and has already played a sold out headline gig in Cork's Fred Zeppelin's. Other gigs include Cork Rising 2023 in Cyprus Avenue, Cork. Headlining "Special Rap Showcase" in Legends, Edinburgh. Absent Emo Night and Absent Hip-Hop night in The Cellar, Galway. Successfully engaging with both Rock/Alternative and HipHop/Rap audiences.
Interested in booking a live performance? Please see live performance footage, tech specs and contact info below.
PRESS QUOTES
Jack Saunders from BBC Radio 1

"Pretty f*cking vibey... yeah nice"

Mesmerized

"The best hip-hop the country has to offer"

Global Money World

"An impressive release that doesn't slack in any way" - Global Money World on COMPOUND's second single "CLIQUE".

Also Featured on:

RTÉ, Golden Plec, Nialler9, The Cork Independent, Echo Live, Soundsphere Magazine, Landon Buford, The word is Bond, Dusty Organ, Roadie Music, Underground n' Proud, Shellshocked Radio, Last Day Deaf, Jesea Lee's New & Loud Rock Tracks, Yellow & Black, NotBad.ie + More
Contact Rex Arcum
Please contact Rex via phone or email:
rex@rexarcum.com
+353 87 696 8761
Socials all linked on rexarcum.com or on the footer of this page
rexarcum.com